Want To Get Incredible Baby Photographs With No Standing In Long Lines, No Hassles,
And No Stress—At A Price You Can Afford?
You get all this and more at
Central Arkansas
Premier Baby Specialist—
FY Portrait Studio.
Dear Proud Parent (or Parent to Be),
Congratulations on the birth of your new baby. At Forever Yours Portrait Studio , we know how much joy your new baby brings you! The changes your baby makes over the first year will be incredible. You may have already noticed a quick change in your baby's appearance, personality and development and we don't want you to miss a thing. So, we designed for you our "Baby Plan."
Our plan is simple: a wonderful collection of your four favorite 4x5 portraits to be taken at the stages of three months, six months, nine months and twelve months. Your child's portrait collection will be delivered in a beautiful 24 inch portrait panel after the 12-month session. We've enclosed a much smaller "photo" of a girl's and boy's baby panel but it just doesn't do it justice. You must see it!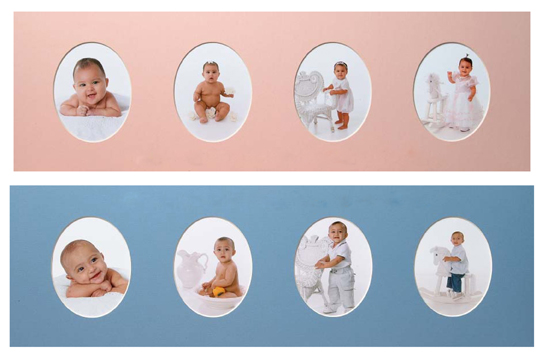 We make this special offer available to you for only $39 for the whole year of baby photography. The $39 includes four "incredibly fun" studio sessions, the four-portrait collection (you pick one of your favorites from each session) baby panel. This is a savings of over $250 off our regular prices for this item.
Only $39 Guys? C'mon...What's The Catch?
I would be skeptical too if I were you—so just click! But...before you do...this is simply to introduce you to FY Portrait Studio —Arkansas' Leading Baby and Children Portrait Specialist. Yellow Page ads don't work and is a big waste of money. Besides, what do you think works better—a bunch of new moms who "rave" about our work and show all their family and friends?—or a dumb Yellow Pages ad! We just use our advertising dollars in a more effective way—and it's so much more...fun too! Our phone rings like crazy! Those who enroll in "the plan" with our studio are never sorry they did!
My Problem Is Your Benefit!
Each year there are over 1000 new moms in Garland County alone. And because I cannot possibly photograph that many babies at this price , only 9 new babies can be accepted each month. Moms, who have been bringing their children here for years, fill up the rest of our limited appointment times year round. But here's the problem.... you have to call our studio by June 30, 2012 to get your child on the "Baby Plan." So call right now, even if your baby isn't 3 months yet...we always have a wait for session times year round and we always fill all 9 available openings usually within hours at the beginning of the month. So call to reserve your time now— Toll Free 888-624-4029. It would be a shame if you missed this opportunity! Your child's portrait history is a treasure to enjoy today. But read on...because there's more if your one of the first moms to call!
Two Added Free Bonuses—But Only If You Hurry
<![if !vml]><![endif]>Free Bonus #1: The first 4 moms who call will receive 10 of our custom "Look What I Did" Portrait Cards. Imagine your baby's photograph, which we created, carefully embedded into fine portrait paper and then personalized with your baby's name. Your friends and family will be so envious and go nuts over them! They are yours absolutely free—a $35 value—just for calling early and getting on our baby plan! It get's even better so keep reading for info on incredible Bonus #2
Why Choose FY Portraits Over The Rest?
Here's What You Get With Every Baby Plan Session...
— The finest baby photography anywhere...it's guaranteed. Don't be fooled by imitators of the baby plan.
— A child safe, courteous, friendly and "peaceful" place to come. We are a family run business for 14 years.
— Your own appointment time for a private session...you will never have to wait.....NEVER!
— Many poses to select from...you're never disappointed!
— Finished portraits are ready before you leave the studio!
— 100% No-Hassle, No Nonsense, your entire money back, guaranteed. We are so proud of our track record.
— You must be thrilled with us...or you lose nothing!
...And Here's What You Won't Get...
— No annoying phone calls from salespeople, ever.
— No standing in line for hours at a discount store and having only a few poses taken of a tired baby.
— No fake cheap looking backgrounds.
— No high-pressure sales tactics or a "take it or leave it" attitude like some chain store studios.
— No forcing you to take a package of poses you don't even like or hearing "sorry we lost your pictures."
Don't Take Our Word For It...
100's of moms agreed about our services...here's what Krystal Cox had to say...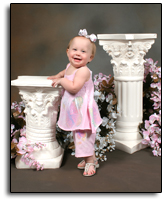 "We always have a wonderful time at FY Portrait Studio. The Photographer is great with my daughter Zoe and the portraits are always excellent. We are never Rushed and they take the time to create the portraits we love! I tell everyone to go to Forever Yours."
-Krystal Cox Glenwood, AR
Questions & Answers About Our First Year "Baby Plan"
Q. Do you give suggestions for what my baby should wear?
A. Yes, when you call to reserve your time for your baby's first session, you will immediately be sent "YourBaby's First Year" via email, that will answer all your questions (at least that's what our moms tell us). It includes sample photographs too. We are always here to help you with any other questions.
Q. Do I get to select my favorite poses?
A. Absolutely not! (Just kidding) Of course you do! Each time we photograph your baby, you will get a private viewing time right after the portrait session for the "debut" of your photographs. All choices are completely your decision. Period.
Q. Can I purchase additional portraits from each session? And, if so, how much do they cost?
A. Yes, most parents select a variety of poses for themselves and other family members. We have a complete line of custom gift items that start at $12.50 but also, packages and add-on items (like some of our collections below) that start from $65.00. We pride ourselves on having products that no other studio has. These are unique items that will absolutely thrill you, your family and your friends. They will go bonkers over them!
<![if !vml]>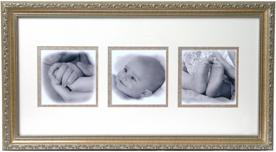 <![endif]><![if !vml]>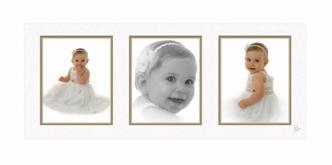 <![endif]>
Q. What are your hours?
A. We are open by appointment every weekday from 9am -5 pm and Saturday 10am-4pm. We are closed on Sundays to "recharge our batteries" (and believe me, we need it) and spend time with our family. This let's us give your baby 110% when we photograph your baby. You deserve our undivided attention and nothing less!
Q. What if I'm not happy with your studio? I am just not sure about this.
A. If you're not happy....very simply...you get all your money back and we will cancel the Baby Plan! Period.
Q. What if my baby is older than 3 months and we have missed that session?
Call me anyway because we have a special custom panel—just for you! You won't be left behind.
People Laughed At Me When I Said "We Want To Photograph Babies"
They're not laughing now (but plenty of babies and parents are smiling!).
So, Let's Sum Up This Incredible Offer:
- If you call by June 30, 2012
You'll receive our specially priced First Year "Baby Plan" for an incredible $39!
- You will also qualify for all current baby portrait specials.
- FREE BONUS #1: The first 4 moms who call, receive your baby's image and name beautifully embedded on 10 of our "Look What I Did" Portrait Cards.
It's awesome stuff! Each note card is personally handmade by your Photographer and it's an incredible gift. A $35 value—yours free—just for being an early bird—don't miss FREE BONUS #2 below!
- Your Guarantee: You must be absolutely thrilled with the portraits we create for you and your family—love them—or you don't pay—no questions asked, and no hard feelings either. This means after you view your images for the first time, and you feel it's not for you; you don't pay a dime!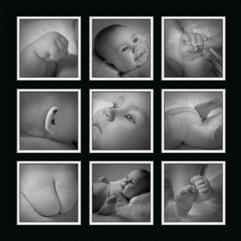 Thank you for visiting our web site. CALL RIGHT NOW and we will schedule your baby's first session with us. (Even if your baby is older than 3 months...call us...because we have a special panel just for you.) Then sit back, relax and leave the rest to us! If you don't call us right away, we certainly understand you're busy. We may, in fact, already be sold out for session times. Remember... we can only take 9 new babies.
We look forward to working for you and creating photographs that bring tears to your eyes. Again congratulations on your precious gift. (Oh by the way...if you feel this is not for you...we understand completely... but please make sure you find a photographer that LOVES CHILDREN and doesn't do it just for the money. Please don't be fooled by those that try to imitate our offer—it's not the same–not even close!)
<![if !vml]><![endif]>
FREE BONUS #2: The first 4 moms who call will get a special "mini session" of your babies "cutie kissables" at no extra charge at your first session. This additional add-on session time is an $25 value. Call 888-624-4029 now to reserve your baby's time—don't miss this—you'll never regret it!
Website ONLY FREE BONUS #3: The first 2 "moms to be" who call will get a special "mini session" of your baby belly at a no extra charge at your first session. This additional add-on session time is an $25 value. Call 888-624-4029 now to reserve your baby belly time—don't miss this—you'll never regret it!
Once again, CLICK HERE for our studio number, and you can call any time. If we don't answer, just leave your name and number at the beep, and we'll call you back. If you're thinking of this photograph as a GIFT FOR SOMEONE, let us know, so when we call back, we only ask for you, and don't spoil the surprise!

Once again, CLICK HERE for the direct phone number to our studio.